With the importance of technology and automation on the rise, the scenario in the industry is to keep up or get left behind. With this in mind, Associated Commercial has always given top priority when it comes to adopting the latest technology available in the industry.
After making investments in Bending Machinery, Punching Machinery and Laser Cutting Machinery – we have turned our attention to Welding Automation.
The investment in the Kuka Robotic Welding Machine signifies a new era in our operations. And hopefully one we can further expand on. The 14 Mtr Bed Length Robo, imported from Austria is ideally suited for larger developments, while eliminating some of the quality issues seen in traditional welding.
We are on the lookout for new developments to feed our investment. If you are looking to partner with us on this front, contact us along with details of the development you have in mind.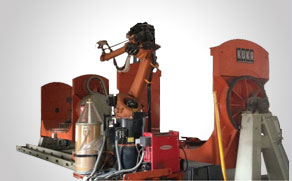 The year 2013 signified a new beginning in more ways than one for us at Associated Commercial, as it marked the production of our first Cabin Development. The project was challenging, but by investing time, effort and training our team of engineers and workers have successfully fabricated this new development, while gaining the appreciation of the customer.
A new project, which we aim to streamline and further improve on as we progress – the cabin development poses an exciting prospect for the future of the company. In addition, it gives pride to our workers every time they see a line of their assembled masterpieces – a tribute to their consistent hard work.
If you have a Cabin Requirement you would like to partner with us on. Contact us along with the details you have in mind.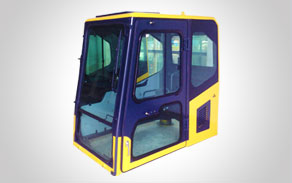 As part of Associated Commercial's constant endeavor to embrace new technology, comes our latest acquisition – The Bysprint Fiber Laser. The 2 KW, 3015 Model from Bystronic is imported from Switzerland and designed for its high speed in cutting. While also contributing to the process of economically bringing down cutting costs with its energy efficiency.
This machine represents a new chapter for the company and is one of the tools we are equipped with to take our mission one step forward by building our portfolio of clients.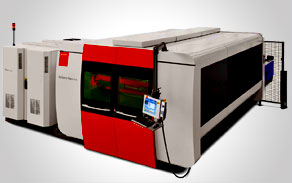 The latest advent for Associated Commercial is the Stainless Steel development from BHEL – The Traction Assembly. Utilized for railway locomotives, the criticality in this particular project is immense. Not to mention, it involves the usage of Stainless Steel, which is arguably one of the most challenging materials to fabricate with respect to welding.
After an extensive period involving research, experimentation and persistent efforts, this magnificent yet demanding project has kicked off. It signifies a particularly significant era at Associated Commercial, as the launch of this development has marked our very first major Stainless Steel development. And what we envision to be just the start of a potentially new market segment.
If you have a Stainless Steel Requirement you would like to partner with us on. Contact us along with the details you have in mind.